Roadrunners
always win the race because we are..
Responsible
Academic
Courteous
Enthusiastic
Contact Us
Pleasant Valley School
2025 Ranchita Canyon Road
San Miguel, CA 93451
(805) 467-3453 phone
(805) 467-2306 fax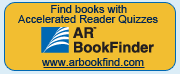 Getting Here
LCFF/LCAP
The 2013–14 budget package replaces the previous K–12 finance system with a new Local Control Funding Formula (LCFF). For school districts and charter schools, the LCFF creates base, supplemental, ...more
District Plans
Welcome Back to School!
New Bell Schedule
Due to the end of a state instructional minute waiver, the Pleasant Valley School bell schedule has changed. Beginning with the 2015-2016 school year, students will be released at the end of the ...more
School Supply LIst for the 2015/16 School Year
Click HERE. Printed lists will also be available in the school office beginning August 3, 2015.
Annual Parent Notification Handbook/Notificación Anual a Padres 2015-2016
Parents please look for your copy of the Annual Parent Notification Handbook that will be coming home to you during the first week of school. This helpful handbook will be your reference for policies and procedures for the Pleasant Valley Joint Union School District. A link to this handbook can be found here.
Padres, por favor ven para su copia del Manual de Notificación a Padres que se viene a casa a usted durante la primera semana a clases. Este manual útil será su referencia para las políticas y procedimientos del Pleasant Valley Joint Union School District. Un enlace a este manual se puede encontrar aquí.
Accepting New Students
Please contact the office for information about inter-district transfers and open enrollment.
Click HERE for more information about our school.
Parking Lot Safety
We thank you for your previous and continued cooperation in making the following adjustments to keep our students safe in the parking lot.
Students are not to walk through the parking lot . Your ...more
Changes in California Public Education
The last few years have brought significant changes to California public schools. Changes include funding, standards, testing, and accountability. Please click HERE for a concise and clear community toolkit for understanding all these changes.
You can also contact Wendy Nielsen, wnielsen@pleasant-valley-school.org or 467-3453, for more information.
Measles Health Advisory
Click HERE for more information.
School Calendar
Staff Directory
Brown, Brenda

Staff

Campos, Gilbert

Superintendent

Condell, Dusita

Teacher - 1st/2nd

Ellison, Llaina

Teacher - Kindergarten

Elmer, Cody

Staff

Farrell, Brian

Teacher - 7th/8th

Farrell, Suzy

Teacher - 5th/6th

Ferrin, Lynn

Librarian

Garcia, Kathy

Aide

Gingg, Dreima

Staff

Haggmark, Jennelle

Teacher - 2nd/3rd

Jaeger, Debbie

Staff

Nielsen, Wendy

Principal/Assistant Superintendent

Oberg, Amy

Teacher - 4th/5th

Parks, Cheryl

Staff
P.A.S.E.Word of the Month
Common Core Standards
Educational standards provide guidelines for educators by defining what students should know and be able to do in each grade level. Forty-five states, including California, have adopted the same set ...more
Business Reporting
Click on the links below for more information:
BUDGET
1st Interim Financial Report 2014-15
2nd Interim Financial Report 2014-15
Unaudited Actuals Report 2014-15
SELPA Public Hearing
Click HERE for information.